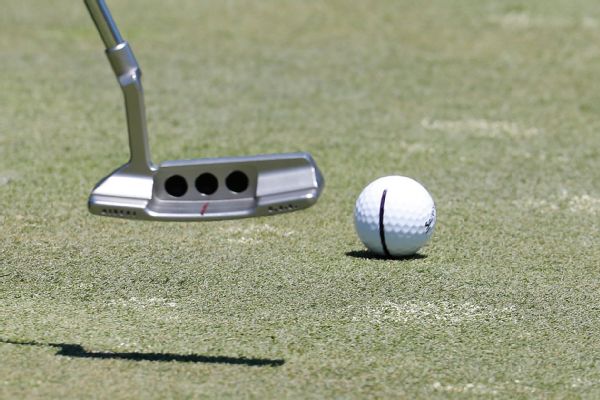 ST. FRANCIS BAY, South Africa — David Ravetto Kristian Krogh JohannessenOn Thursday, he carded 5-under 67s on the windy St. Francis Links course to share the clubhouse lead for the first round in the SDC Championship in South Africa.
France's Ravetto won six birdies and one bogey, while Johannessen from Norway had a flawless round of five birdies. The tournament's debut on the European tour was a success.
They are 1 shot ahead Scotland's. Connor SymeIn third. Syme had an exciting day. He started with three birdies, and then a bogey in the first four holes. Syme had seven birdies and three bogeys in his 68.
Due to the fading light, a few players couldn't complete their first rounds. They will return to the table early Friday to finish the second round. None of them are likely to match Ravetto or Johannessen's first-round scores.
Ravetto's only hole-in-one was No. 7 was Ravetto's 16th, but he made birdie at his last hole to take a share in the lead.
He said he enjoyed his first round at the St. Francis Bay links, which is a city on South Africa's often blustery south coast.
Ravetto stated that "with the wind it's really lovely to play. It's really enjoyable to have fun, some nice shots to hit, nice shots second shots, a very nice track."
Johannessen and Ravetto are both looking for their first title on the European tour.
Joost LuitenAfter making a triple bogey seven on No.7, he is tied for fourth place with five other players. 8 and then holed the second shot from a fair distance on the par-5 No. 13 for an albatross in order to get those three strokes back.