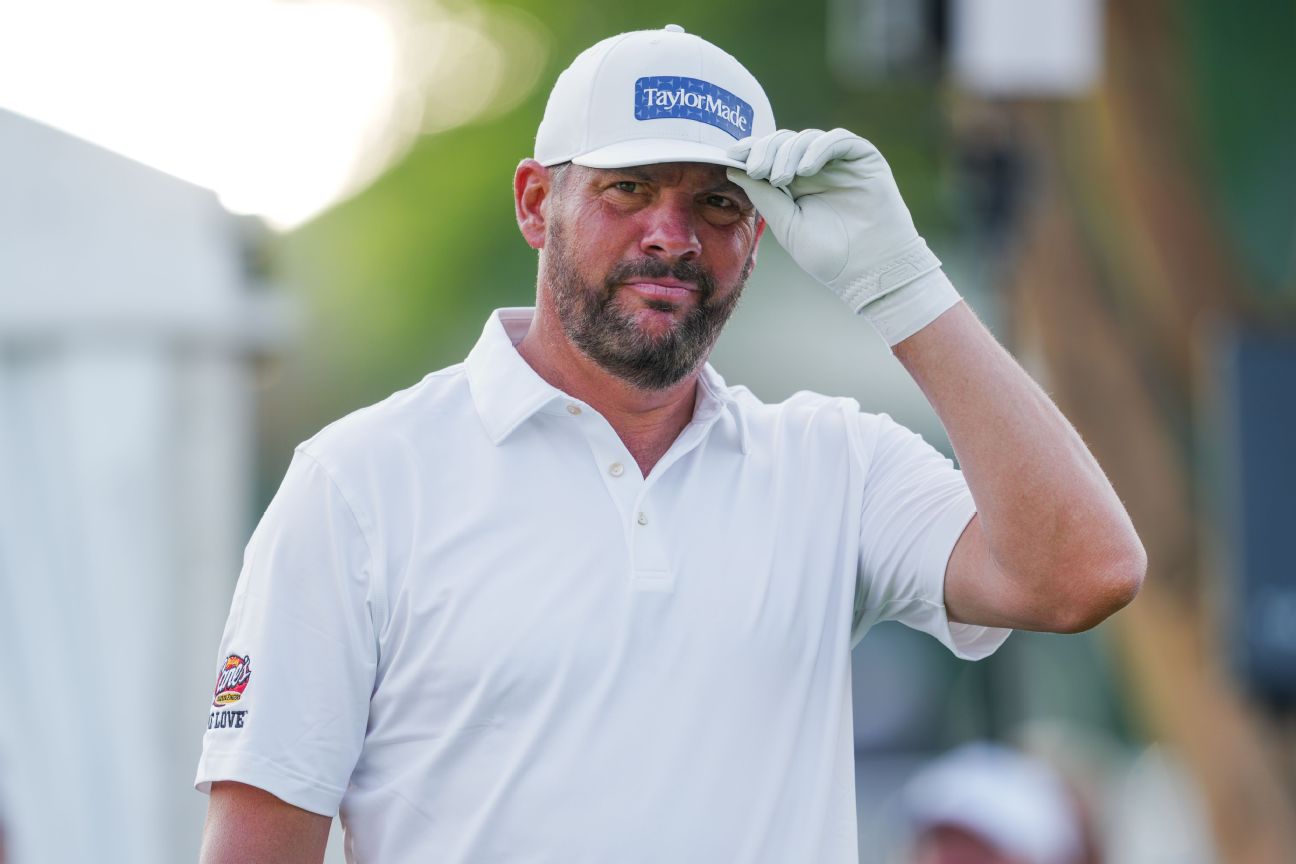 Michael BlockAfter a whirlwind trip that saw him become an overnight sensation at the PGA Championships he missed the Colonial cut in his first appearance.
The 46-year old Block received a sponsor exemption for this week's Charles Schwab Challenge at Fort Worth, Texas. He was not able to repeat the magic which earned him a Share of 15th PlaceIn last week's major, Oak Hill.
Block shot a 4-over 74 in his second round at the PGA Tour event, which was a 7 shot improvement from his first round. However, he still finished in last place after leaving Colonial Country Club.
Block said that it was too early to exhale after the emotional rollercoaster of the last week.
Block said, "I can't discuss this stuff until I get home and sit in my backyard." "My black Lab, Messy, is waiting for me." I haven't seen him for almost two weeks. I can't wait to go home and play with him."
Block, head professional at Arroyo Trabuco Golf Club Mission Viejo in California, was a complete unknown when he first arrived at the PGA Championship a few weeks ago. In the space of four days he captured the golfing community with his performance.
Even Block had low expectations. He had booked 10 a.m. ET flight for last Saturday morning. He was instead playing in the third major of the year.
Block said: "To be honest, I'm amazed that I was able to finish 15th in the race, make the cut, attend the event on Sunday, or whatever happened. We were all supposed to leave Saturday morning. That didn't happen." "Life has changed since then and I have enjoyed every moment."
Block had some highlights at Colonial — a nearly-ace and an approach shot from a bridge that saved par — but struggled most, especially off the hole, where he's usually accurate. The physical toll from the past week is evident.
"I felt the wrath this week of the golf Gods, which I understand." I totally get it and I don't fault them for it, because they gave a lot of good things to me last week," said Block. Block has also been invited by the RBC Canadian Open that begins June 8.
"I've got it." I'm not surprised at all. I'm really not surprised by my kicks, or whatever else happened to me, or my lies. "It is what it was, and I'm going on."