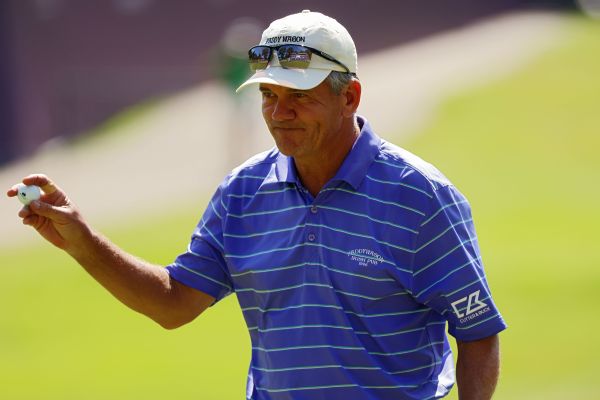 GRAND BLANC (Mich.) Scott DunlapFive of the six final holes were birdied by the player for a 9-under 63. This was the second round lead Saturday in The Ally Challenge, the PGA Tour Champions.
Dunlap, 59, had nine birdies in his bogey-free round to reach 11 under 133 at Warwick Hills. He won the 2014 Boeing Classic his sole senior title.
Dunlap stated that a little putter change could have helped this week. Yesterday was better in terms of ball-striking. Its impossible to predict when something like this will happen. It is a joy. Its only a day in the modern world.
Steve Stricker, Padraig HarringtonAnd Brett QuigleyThey were a stroke back. Stricker shot 64; Harrington 66; and Quigley, 68.
Stricker said, I finally made some putts. And I had to give credit my pal Jerry. Jerry Kelly. Yes, I did give him an instruction in putting a while back. Nicki and Nicki worked with me last night and noticed some things that were not working very well.
Harrington won last weeks Dicks Sporting Goods Open in upstate New York.
Harrington stated, Im in an excellent place going into tomorrow. Hopefully, more from what I saw today or last weekend will go well tomorrow.
Ernie Els(67) was 9 below with Duffy Waldorf(66). Stephen Ames (69).
First-round leader Fred FunkAfter surpassing his 65-year-old age with a stroke, he shot a 75 per day. At 4 under, he was tied for 26th.