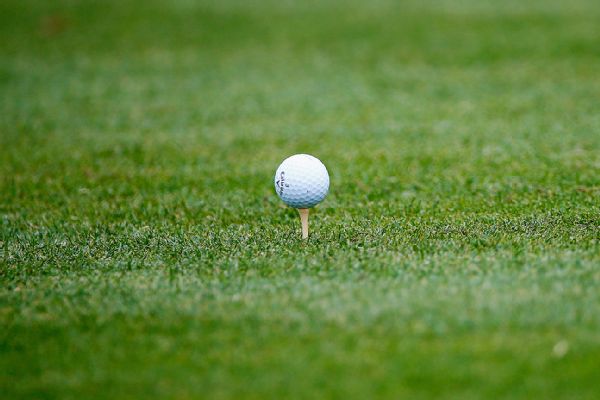 The United States Golf Association and the R&A are proposing a new rule that would allow tours and tournaments the option to require elite men's players to use a golf ball that will be tested under modified launch conditions to curtail how far it is hit.
If adopted, the new rules would be in effect January 2026. They will not affect the types and prices of balls recreational players can purchase. Manufacturers and others will give feedback to the governing boards until Aug. 14.
According to the governing bodies, the proposed rule changes would reduce the average hitting distance by approximately 14 to 15 yards for longest hitters who have the highest clubhead speeds.
USGA CEO Mike Whan and R&A chief executive Martin Slumbers said the changes, if adopted, would be used at its respective championships. The rule would also be available to the Masters, PGA Championship, and PGA Tour events. Slumbers stated that the rule change would not impact elite women players.
"In the debates, arguments that will undoubtedly ensue over the coming days and weeks, I think that we'll always find ourselves in this conversation about somebody saying, "Why would you do that today, the game's fine today,"" Whan stated. "Just know that we both understand and respect the greatness of the game. We don't want to hinder that success.
"This isn't about today. This is about understanding the historical trend over the past 10, 20, 40, years and being able be very predictive in terms those trends over 20 or forty years going forward. Then we will question whether or not the game has the ability to sustain the kind incredibly easy-to-predict increases for 20 or 40 additional years. We simply don't do anything, and that information is passed on to the next generation as well as all the other golf course venues around world.
John DalyIn 1997, he was the first PGA Tour golfer to average more that 300 yards from the tee. Tour players averaged 267.7 yards per drive that season. Tour players average 297.2 yards per drive this season. According to the governing bodies, hitting distance has increased by approximately 1 yard per annum over the past 20 years.
The Model Local Rule proposed is only for elite competitions. If adopted, it will not have any impact on recreational golf.

Learn more about the announcement made by the USGA today @RandA 👇

— USGA (@USGA) March 14, 2023
"As custodians for our sport, I believe that we have crossed the Rubicon regarding where hitting distance is and more importantly where it is trending. As governing bodies, it is our responsibility to propose changes to ensure the long-term integrity our sport," Slumbers stated. "Golf has become far more athletic, and technology has improved substantially, and it is the future impact that is the most pressing concern to the USGA and the R&A."
In a release, the USGA and R&A said golf balls that would conform to the new rule must not exceed the overall distance standard of 317 yards and no more than 320 yards on carry and roll. As part of the proposed changes, golf balls will be tested with a "clubhead speed" of 127 mph. This is based on a calibration set up for 11 degrees (2220 RPM) and 37 revolutions every second (2220 RPM).
All other golf balls, even those used by recreational golfers would be tested at 120 mph with a calibration setup of 10 degrees and 42 revolutions/second.
The groups said that they won't propose any rule changes, at least not yet, to address the forgiveness of a driver.
"The second piece we heard was a recommendation for a [rule change]Multiple clubs could be affected by the driver, and the unintended result could be 3-woods and other clubs that perform better then drivers. Therefore, multiple clubs would need to change," Slumbers said.