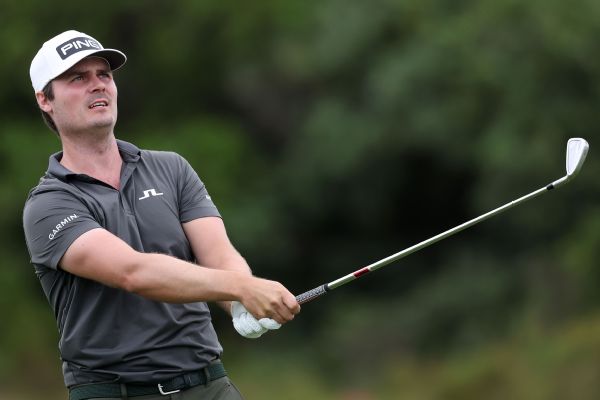 ST. FRANCIS BAY, South Africa — Kristian Krogh Johannessen Matthew BaldwinShared the lead at SDC Championships in South Africa on Saturday, when the third round was stopped by fading light.
The pair had improved to 11 under par after 13 holes when the players were called off at St. Francis Links, South Africa's south coast.
After Friday's postponement due to high winds, the tournament is now playing catchup. Many players will complete their second rounds and then move on to Saturday.
Norway's Johannessen was leading by three shots at the end of the second round. However, Baldwin, his third-round partner, managed to close the gap with four birdies through 13 holes and no dropped shots.
Johannessen, the Englishman, made his move and he shot at No. 11, his second bogey.
Daniel Brown Joost LuitenThey had earlier set the clubhouse target at 9 under when they completed their third round. Now, they are two behind Johannessen & Baldwin in a tie-for-third. However, they have the luxury to start Sunday later while the co leaders play the remaining five holes.
Brown scored 67 with a birdie and three birdies. Luiten had five birdies but was unbogey-free for his score of 67.
Jens DantorpWith four holes remaining in his third round, Luiten and Brown are also 9 under from Sweden.