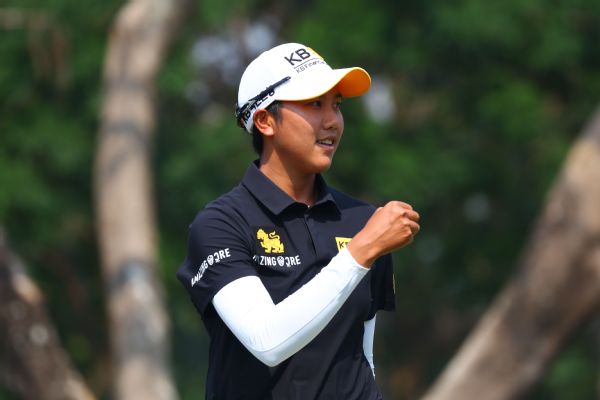 PATTAYA – Thai rookie Natthakritta Vongtaveelap shot the bogey-free 64 for a four-stroke advantage over Atthaya Thtikul in round three of Saturdays US$1.7 million LPGA Thailand.
Vongtaveelap, 20, started with an eagle. He then went on and tallied six birdies, including three in succession from the 16th. To finish at 20-under-par-196, in front of thousands, jubilant fans at Siam Country Club, he was 20 years old.
Vongtaveelap will attempt to be the first player to win her LPGA Tour debut since Japanese Hinako Shubuno at the 2019 Women's British Open.
Vongtaveelap explained that although it was a little beyond my expectations, it is not impossible. A larger crowd is expected to show up tomorrow and I will attempt to use that as an inspiration to try my best.
Thitikul, her longtime friend who is also a two-time LPGA winner, also recorded a 64. The world No.4 started her round with three straight birdies. She then produced five more before succumbing to a bogey on hole 16. She rebounded with a closing birdie.
Celine Boutier, a French national with Thai parents. To finish third on 201, Celine Boutier scored a 67.
American Lilia Vu, 2014 Swedish winner Anna Nordqvist, and compatriot MajaStark were six shots away from the lead on 202.