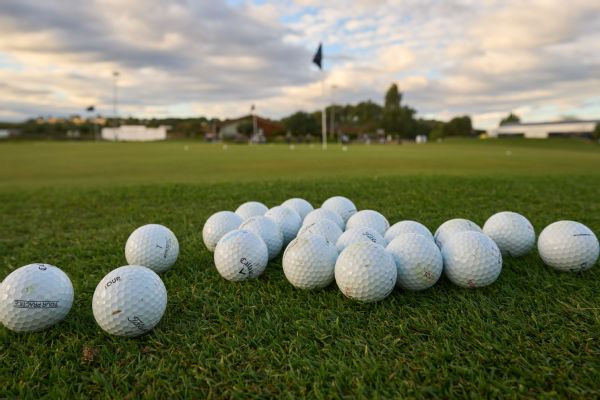 The PGA Tour may add Saudi Arabias Public Investment Fund and its Governor, Yasir El-Rumayyan, to its countersuit against LIV Golf. This was ruled by a U.S. District Court judge on Tuesday night.
Judge Beth Labson Freeman of Californias Northern District granted permission to the PGA Tour to amend its counterclaim to include PIF and Al-Rumayyan in the countersuit. This countersuit alleges that LIV Golf violated its contracts with players.
Al-Rumayyan and Saudi Arabias sovereign wealth fund had argued that a delay would cause harm for LIV Golf players who were suspended by Jay Monahan, PGA Tour commissioner, for participating in LIV tournaments with conflicting-event release.
Freeman wrote that LIV argued instead that granting permission to amend would harm both LIV and the Player Plaintiffs by potentially delaying resolution. LIV states that this delay could be detrimental to the Player Plaintiffs as it would prevent them from making a living in their chosen field during their prime. LIV could also be hurt by the Tours anticompetitive conduct being allowed to continue during the cases pendency.
While the Court is sensitive about the need of golfers to make a living during the cases pendency, LIV has not identified any way that allowing the proposed amend would cause any Plaintiff undue difficulty in prosecuting the case. LIV speculates that PIF and other amendments will cause LIV undue difficulties in prosecuting their case. [Al-Rumayyan] Understanding undue prejudice is not demonstrated by the Tours current counterclaim, which will delay the cases resolution.
U.S. Magistrate Susan van Keulen rejected arguments of PIF lawyers that Al-Rumayyan and the fund were protected from subpoenas by the tours organizers on the ground of sovereign immunity, as they were agents of a foreign country.
PIFs et Al-Rumayyans claims for sovereign immunity and lack jurisdiction were rejected by the court. They were ruled to have violated the Foreign Sovereign Immunities Acts commercial exception. Their personal jurisdiction defenses were also rejected by the court because they allegedly directed their activities in the United States.
Al-Rumayyan and PIF lawyers have indicated that they will request a federal judge review van Keulen's ruling. Freeman has scheduled a hearing on Friday.
Freeman concluded that any delay in the case which was scheduled to begin in January is due to Al-Rumayyan's and PIF's failure to comply subpoenas.
Any delay LIV attributes in this amended pleading will not outlast the delay caused over the subpoena dispute regarding PIF and [Al-Rumayyan]Freeman wrote: discovery and LIVs anticipated motion for review of Judge van Keulen's order.
Al-Rumayyan and PIF claimed that they were only investors in LIV Golf. Greg Norman is the front man and are not involved in the day-to-day operations of recruiting players. PIF has made more than $2 billion to LIV Golf, which opens its second season in Mexico Friday.
PGA Tour lawyers argued Al-Rumayyan personally recruited the players and played a active role in contract negotiation, and expressly approved each player contract — all while knowing these deals would affect the players tour contracts.
On Aug. 3, 11 golfers, including Phil Mickelson Bryson deChambeau, filed a federal antitrust suit against the PGA Tour. It claimed that the monopoly power of the PGA Tour was being used to suppress competition and discourage broadcasters, sponsors, and other vendors from working alongside LIV Golf. Mickelson, along with seven other golfers, later resigned from the case as plaintiffs. LIV Golf joined DeChambeau. Matt Jones Peter Uihleinas the remaining plaintiffs.