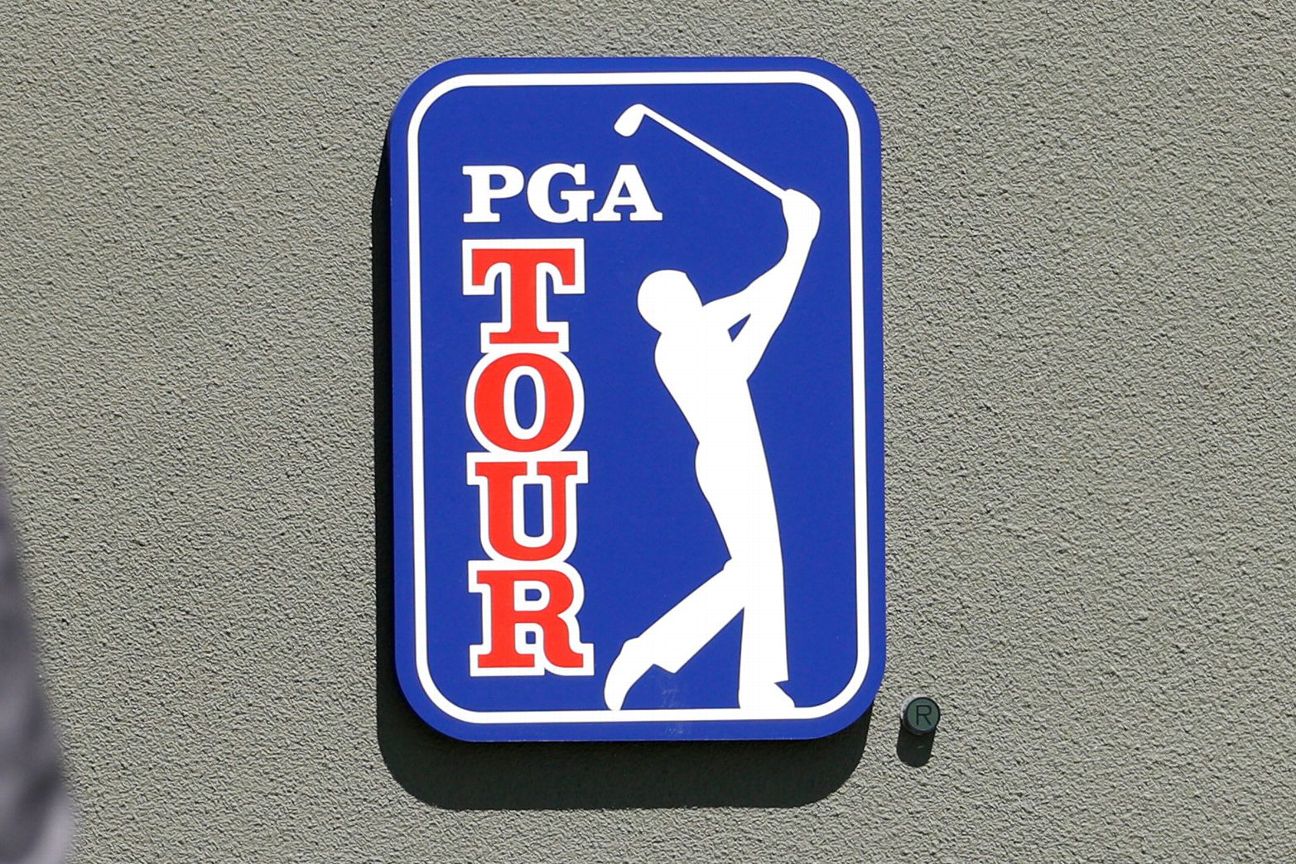 The PGA Tour asked a federal judge not to grant a temporary restraining or to three of its members who were suspended to compete in the LIV Golf Invitational Series. They are now seeking to play in the FedEx Cup playoffs.
The members Talor Gooch, Matt Jones Hudson Swafford, are seeking relief in order to compete in the playoffs, starting with this week's FedEx St. Jude Championship, Memphis, Tennessee.
Attorneys representing the PGA Tour deemed Mondays injunction request legally unfounded in a motion filed in the U.S. District Court, Northern District of California. Tuesday, in San Jose (California), is the date for a hearing to consider the players motion for a temporary restraint order.
Despite knowing they would break TOUR Regulations, Plaintiffs have joined competing league LIV Golf. This has paid them tens to hundreds of millions of dollars in guaranteed Saudi Arabian money to procure their breaches, the motion stated.[Temporary restraining order]Plaintiffs now seek a mandatory order to block their entry into the TOURs season-ending FedExCup Playoffs. This would be a serious violation of the rules for all TOUR members. The antitrust laws dont allow Plaintiffs to have both their cake AND their hamster wheel.
Mondays statement by LIV Golf CEO Greg NormanHe reiterated the belief of his circuit that players are agents free to choose their own tour and shouldnt be forced into it.
Norman stated that players have the right to play whenever and where they want so their talents can take them to as high as possible. I believe that all players — regardless of whether they choose LIV, the PGA Tour or any other organization — understand and appreciate what the legal actions of players are across the globe. The PGA Tour wants to make this seem like us versus them. The players know better.
The three players and eight other players, including Phil Mickelson Bryson deChambeau, filed an antitrust suit against the PGA Tour last Wednesday.
The punishment that these players would face from not being allowed to play in FedEx Cup Playoffs would be substantial and irreparable, the attorneys for the golfers wrote in the lawsuit. A temporary restraining or is necessary to prevent the irreparable damage that would ensue if they were not able to participate.
The lawyers for the PGA Tour pointed out that Gooch, Jones, and Swafford waited nearly two years to seek relief from a court, fabricating a emergency which they now maintain requires immediate actions.
The motion was filed by the attorneys for the tour. Their ineligibility at TOUR events was obvious when they accepted millions from LIV. They also knew that they were suspended June 9. Their suspensions caused them 100% economic harm that they can redress with money damages.
Indeed, many other LIV players, including four additional Plaintiffs in this instance, recognize that there are no emergencies or irreparable damage; they too have qualified in the FedExCup, but have not asked for extraordinary relief through this motion. The Court should use their equitable powers to address real emergencies, and not those created by parties who knew they would receive multi-million-dollar payments to get into the situation they are in.
FedEx St. Jude Championship: Only the top 125 FedEx Cup-ranked players are eligible to compete at TPC Southwind. Gooch is 20th, Jones is 65th, and Swafford 67th.
The motion stated that LIV was not an economic actor rationally competing to start a golf course. It is willing to lose billions to leverage Plaintiffs and the game of golf tosportswash the Saudi governments poor reputation for human rights abuses. The TOURs mutually beneficial structure, which has helped grow the sport and promoted the interests golfers, will be dissolved if Plaintiffs are allowed not to breach their TOUR contracts. Arnold Palmer Jack Nicklaus
There are currently 122 players in the FedEx St. Jude Championship field. Three of the three players who qualified for the FedEx St. Jude Championship arent taking part in this first leg. Tommy Fleetwood (personal), Daniel Berger(Back injury) Lanto Griffin (back surgery).