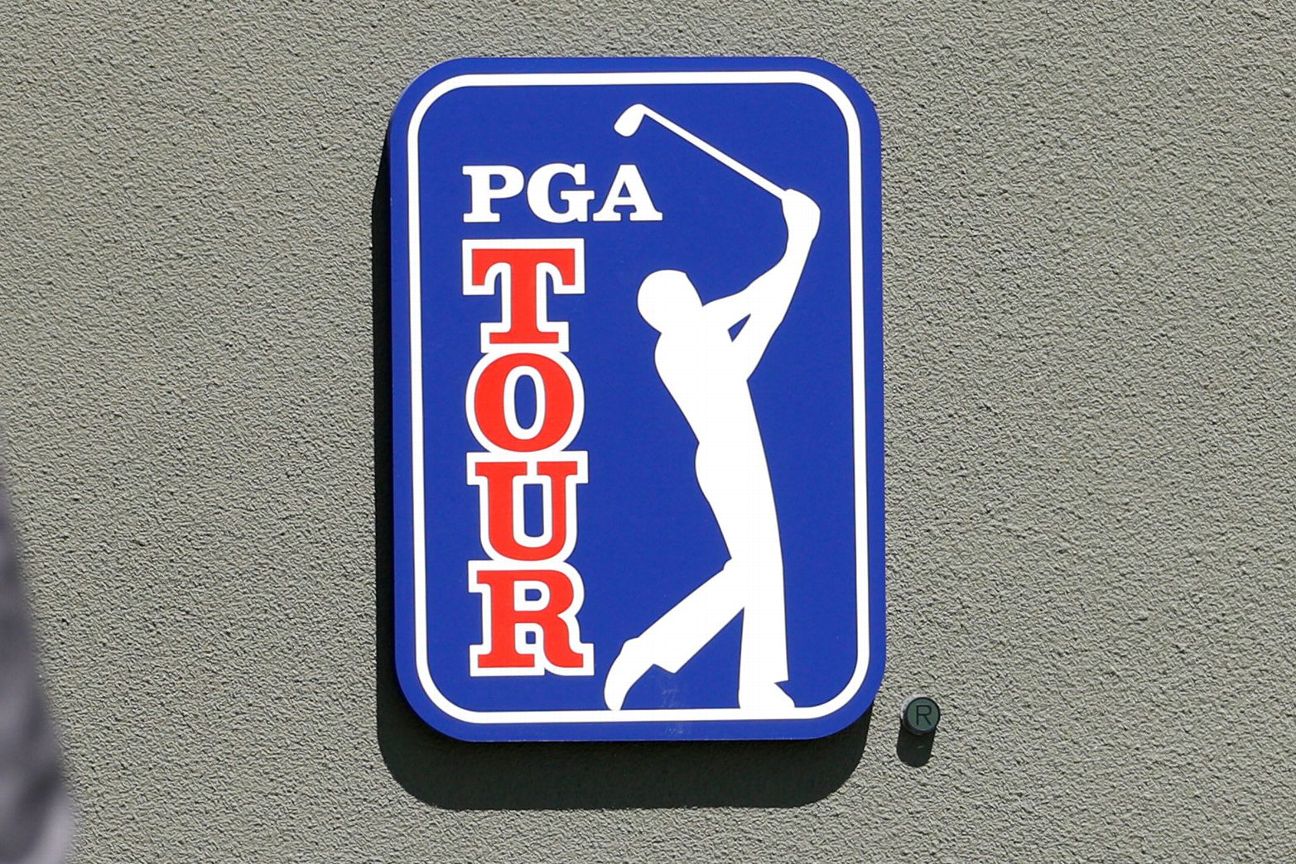 Jay Monahan, commissioner of the PGA Tour, described Tuesday nights decisions as transformative and setting the future direction for the tour. The policy board voted Tuesday night dramatically to change the format of future designated events. They will have smaller fields and no cut.
Monahan made the announcement in a memo Wednesday to PGA Tour members, which ESPN obtained a copy. He stated that eight events in 2024 and beyond would have fields between 70 and 80 players, with no cuts. As the PGA Tour continues to fight the threat of the Saudi-financed LIV Golf League, its yet another dramatic change.
Monahan wrote, Over the past year, we have spent a tremendous amount of time exploring ways to better position PGA Tour for continued success. How to innovate, deliver a better product. How to highlight our top performers while keeping true to the meritocracy of the Tour. How to create a season full of consequence that increases and deepens fan interest. How to make every tournament more valuable and bring more value for sponsors, media partners, host organizations and the whole membership.
The PGA Tour will no more require top players to take part in certain events starting in 2024. These events include the Players, four major championships (if eligible), three FedEx Cup playoffs tournaments, and eight additional designated events. Monahans memo stated that the tour will not require top players to participate in certain events. Instead, it will focus on purse size and distribution of FedEx Cup points to incentivize top performers to take part in the Designated Events.
Monahan assured members that the field sizes of the Players and three FedEx Cup playoffs events would not change. The fields for the eight other events will include the following: the top 50 players from last years FedEx Cup points lists through the playoffs; top 10 players from current years points lists who aren't otherwise eligible; top five players who aren't otherwise eligible who earn most points in tournaments among designated events; winners in full-point events of current year; PGA Tour members who are in the top 30 Official World Golf Ranking; and four sponsors exemptions which will only be available to PGA Tour Members.
Monahan stated that the changes would reward top performers, allow ample opportunity for play in from season-long performance and different intervals throughout season, keep an emphasis on winning, and be easy for fans to understand.
Monahan acknowledged that the topic of smaller fields in designated events was a hot topic among members. The changes were approved by many top players, but some members of the lower 75 worried about being left out of the designated tournaments, which have $20 million purses.
Monahan wrote that smaller, designated event fields would not only provide substantial, cannot-miss tournaments to fans at crucial intervals throughout season, but they would also improve the quality Full-Field events. This combination creates a schedule thats cohesive, compelling, consequential, and easy to understand for both players and sponsors.
Rory McIlroyA player director on the tour policy boards, said that every player has a chance at getting into the designated events, even though the fields may be smaller.
McIlroy stated that McIlroy wanted to give everyone an equal chance at this. There are many ways to get involved. Its about attracting the best guys against the hot ones, right? This creates a really compelling product. Its also possible to get the opportunity without waiting for a whole year. This opportunity is available immediately. If you play well for two to three consecutive weeks, you will be in a designated tournament. If you play well, youll stay in the event. For example, a Chris KirkHe won Honda last week, and now hes set.
McIlroy acknowledged that LIV Golfs 54-hole format is being heavily criticised by some PGA Tour players, but said that such events have been a part of the tours history for a long time.
McIlroy stated that Well, thereve always been no-cut events in this tour. If you think about the four [World Golf Championships]There are the three playoffs events. The CJ Cup and Zozo are also available. Theres precedent for no-cut events. No-cut events arent big because LIV has arrived.
The LIV Golf League wasted no time in Responding to the PGA Tours ChangesYou can post to social media that imitationis the greatest form flattery.
Imitation can be the greatest form flattery. Congratulations, PGA Tour. Welcome to the future.#LIVGolf

— LIV Golf (@livgolf_league) March 1, 2023
Max HomaThe No. 8 player in the world, he said he liked the changes by the PGA Tour. The worlds No. 8 player, said he enjoys the changes offered by the PGA Tour.
Homa stated that the product is important during a Wednesday press conference at Arnold Palmer Invitational. Its easy for top players to view these changes as a way of putting more money in their pockets. It has been made to make it easier for fans and more enjoyable. Its low-hanging fruit, but its a good money grab.
It is a sure thing who will be at events, more of less and leaning more towards themore there. There is more opportunity for top players to fight it out late on Sundays. This is why you can look back on times of Phil [Mickelson] Tiger [Woods]I was able to see the two best players growing-up, and they had maybe two real battles. Were going for more of this. We just had Scottie [Scheffler] Jon [Rahm]It was amazing to see them battle it out in Phoenix. It was great to see two of the best players in the world at it, and I think thats fantastic.
Homa stated that he understood the frustration of some players over the smaller fields in designated events.
Homa stated that the tour was plagued by 30% of the top 50 players playing against each other week after week. So they looked at it as a negative, a weakness, and said, OK, we want more top guys playing against one another. For the fans, entertainment. This is not a good look. The only place you will see the best players in the game battling it out against each other is at the Players and Majors.
Scheffler agreed with Scheffler that the PGA Tour needed to find a way for its best players to compete against each other on weekends.
Scheffler stated, I think it is exciting because youre going have the top guys from the world playing against one another more often. Youll be able guarantee the sponsors those guys will be there four days. If youre going to an event on Saturday or Sunday, and if youre imagining yourself as a child, Id like to get there early.
Lets say that Im having an awful week. I can be watched by a child early in the morning, and that is what you can guarantee. Rory McIlroyJon Rahm will be there Sunday, ands going be there Sunday. I think thats a lot for TV and sponsors.
According to the memo the FedEx Cup points model will change. There will be increased points for the Players and the four major championships. The Player Impact Program will be cut to $50 million for the top 10 players. The bonus program will play $100 millions to the top 20 players this year. Monahan said that $50 million will be redirected to the FedEx Cup Bonus Program and the Comcast Business Tour Top 10
The memo stated that the tour plans to create a schedule with designated events and full field events so that there are not isolated weeks, creating strong cadences for players and fans alike.
Monahan wrote that This schedule is designed for top performers to have the flexibility to take part in both Full-Field or Designated events. FullField events will become even more important because they allow new and emerging stars to rise to top and allow the membership to play their way into Designated events.
Another change approved by board is that the Sentry Tournament of Champions will include the top 50 players in the FedEx Cup points list from the previous years through the playoffs and tournament winners from previous years, including fall events.