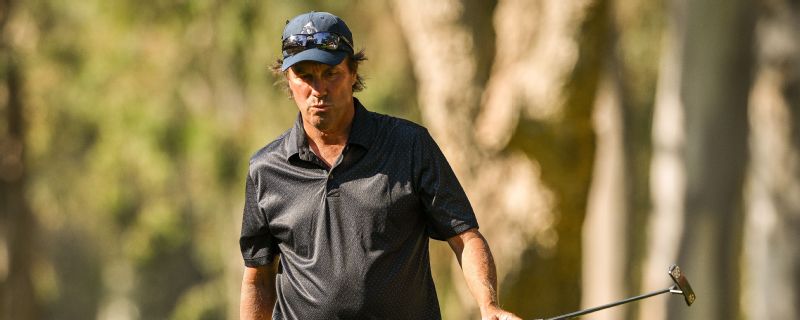 Stephen Ames shot a 6-under-par67 to capture a three stroke lead after Thursdays first round of Trophy Hassan II in Rabat, Morocco.
Ames posted eight birdies and two pars at Royal Golf Dar Es Salam to take at least a part of the lead after the first round. This was his sixth Champions victory. Unfortunately, Ames has not converted those leads into tournament victories.
Ames stated that he hit a lot more fairways, hit a lot more good iron shots and made some putsts, which is the key. I didn't three-putt, which was good. That was a good motivation for the week. I would try to not three-putt too often.
Ames, who is aiming for his third win on Champions Tour, answered No. 3 to score four birdies over his seven remaining holes. He also made a bogey on No. 11, before finishing with three birdies in his final seven holes.
Ames last win was at the 2021 Principal Charity Classic.
Paul Broadhurst (70), from England, had six birdies to three bogeys. He was tied for second with Jeff Sluman of the United States and Brett Quigley, who is currently the defending champion.
Broadhurst was asked Thursday what was working for his company.
He said, Everything really. You know, even if I missed the green I chipped it pretty close. I mean, I played a solid front nine, 3-under was good. I had a few chances and converted them. Made a good birdie on 9.
After scoring a 71, Colin Montgomerie from Scotland was tied for sixth with Glen Day and Corey Pavin of the United States.
German Bernhard Langer (72) is in a tie for ninth.
The 54-hole tournament marks the first Champions Tour event in Northern Africa since 2020.