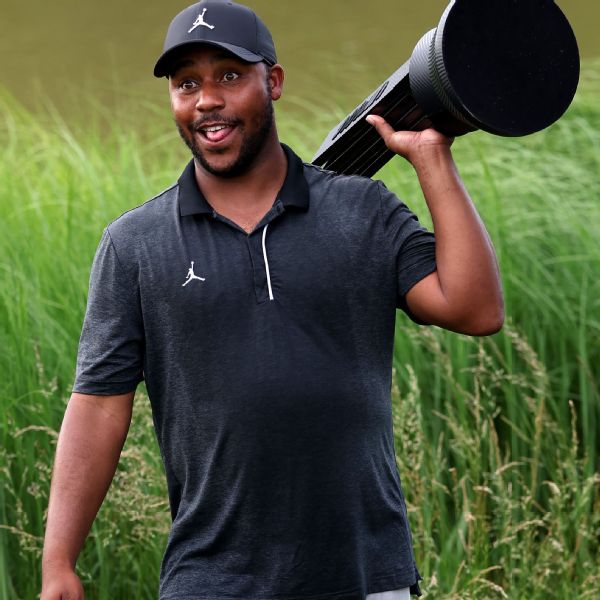 STERLING, Va. — Harold Varner IIIHe won his first LIV Golf tournament Sunday when he birdied the par-5 18th at Trump National, in LIV Golf – DC.
Varner won by a single shot. Branden GraceSouth Africa's, who, moments earlier, holed a birdie of 20 feet on a difficult par-4 hole, his final of the shotgun starting. Grace closed with a final score of 66.
Mito PereiraThe 36-hole leader shot 71 to finish third.
Varner won his first American victory. He had never won a PGA Tour event before joining the Saudi-funded league. His two previous professional wins were the Australian PGA Championship, and the Saudi International.
"I'm improving at golf," said he. "That's been my goal for a long time." "I think big things will be coming."
Varner, who had opened the 54-hole tournament with a 64 at the start, began the final round a shot behind Pereira. The Chilean, however, bogeyed both of his first two holes.
Varner birdied the 11th hole with a bunker shot. He then made a birdie putt of about 12 feet on the 15th to give him a two-shot advantage. Grace birdied two out of his last three holes.
Varner finished with a 12-under-204 score and earned $4 million.
Torque won team competition.
Brooks KoepkaA week after winning his fifth major, the PGA Championship in Oak Hill, he shot a 70 to tie for 12th.