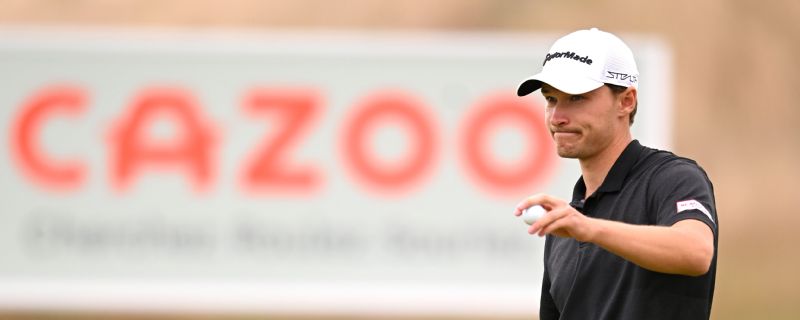 Rasmus HojgaardHolds a slim one-shot lead George CoetzeeAfter a bad start to his third round, he ended with a 3-over score of 74 on Saturday at the Open de France.
The Danish player held a six-shot lead overnight but he fell from 15-under to 12-under.
Coetzee, a five time European tour winner, was third overnight. South Africans 3-under par 68 placed him in contention at 11-under.
Hojgaard had a quintuple-bogey and a birdie on the par-three 2nd hole. It was quite a distance from Thursdays initial round, when his 9 under 62 tied the course records at Le Golf National.
He managed to keep his composure, however, by making two birdies on the front nine. He made three more birdies on his back nine, but he also bogied twice, including one on the 18th.
Belgian Thomas PietersTo join Barjon (70), on 10-under, he carded a 5-under-66 and tie for third in Sundays final round.
German golfer are one shot behind them Yannik PaulFrenchman Antoine RoznerIn a tie to take fifth place in what promises be a wide open final day.
Due to the coronavirus epidemic, the tournament was canceled for the past two seasons.